Simplicity and intricacy meet in a single ancient art form. Origami is the art of transforming a single sheet of paper into a shape without cuts, markings, or other changes; one performs a complex series of folds to achieve the desired design. Its unassuming beauty has sparked popularity of origami-inspired home decor, which lends an air of serenity and peace to a home. Many classic techniques are rooted in mystic origins and said to bring good fortune upon those who perform them.
According to Wikipedia:
An ancient Japanese legend promises that anyone who folds a thousand origami cranes will be granted a wish by a crane. Some stories believe you are granted eternal good luck, instead of just one wish, such as long life or recovery from illness or injury. This makes them popular gifts for special friends and family. The crane in Japan is one of the mystical or holy creatures (others include the dragon and the tortoise) and is said to live for a thousand years: That is why 1000 cranes are made, one for each year. In some stories it is believed that the 1000 cranes must be completed within one year and they must all be made by the person who is to make the wish at the end.
Cranes are, obviously, a popular motif, as are geometric shapes. Origami decor often takes the form of lights and hanging mobiles: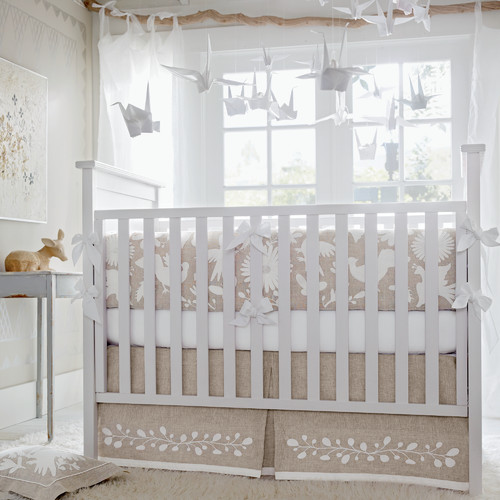 Origami-influenced wall decor & accessories make a statement:
Remember fortune tellers?
On a larger scale, bathtubs, structural details, chairs – even entire houses – are inspired by origami!
What art form is represented the most in your home?