No, we're not suggesting that you go to your local paint store and walk out with hundreds of paint chips and strips. If you've recently (or not-so-recently) painted your home or are in a home decorating-related field, chances are you have plenty of them floating around – maybe you even have an outdated book of samples!
The great thing about paint chips is that you usually wind up with a lot of them in coordinating shades, perfect for ombre effects. When you're done with them, don't throw them out – upcycle them. Paint chip decor is especially apropos for home decorating lovers and professional interior decorators, adding a riot of color and cheer to any space.
Check out these awesome ideas for colorful home decor featuring the humble paint chip.
Art
For a project on a smaller, more traditional scale, cut, punch, or simply paste paint chip pieces to a background for a colorful, playful effect.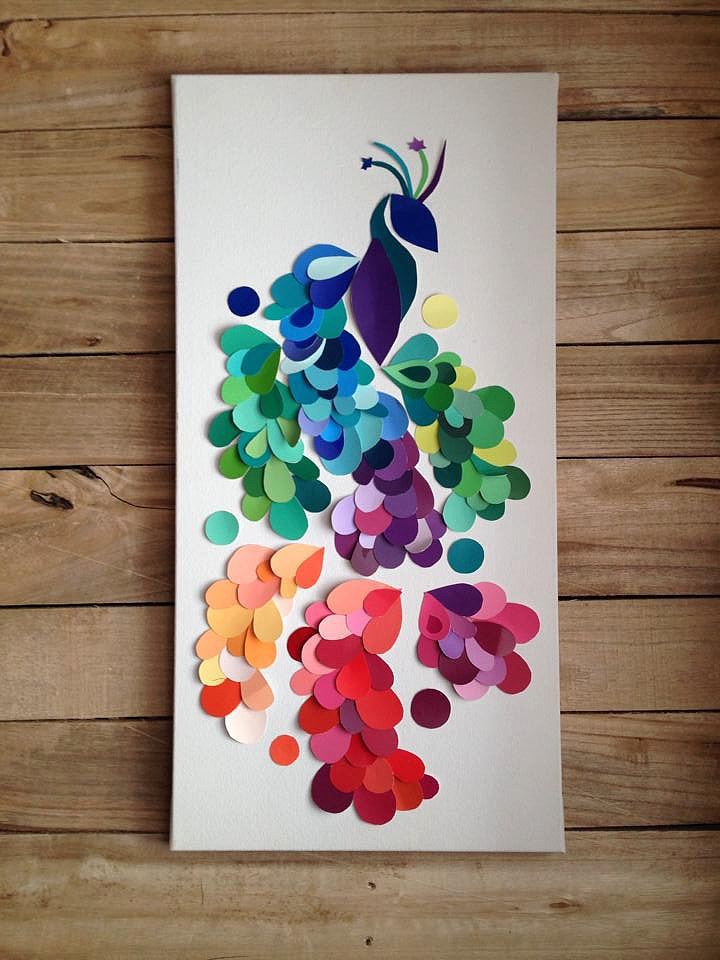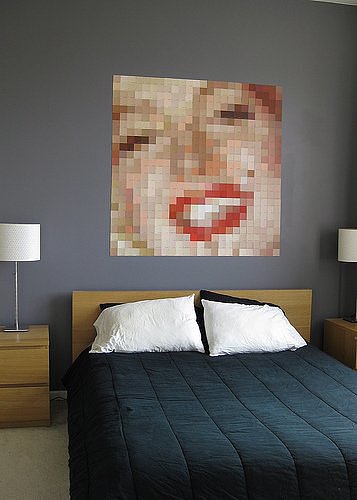 Large-scale decor
Sometimes plain art just won't cut it. Try paint chips on a larger scale to make a statement.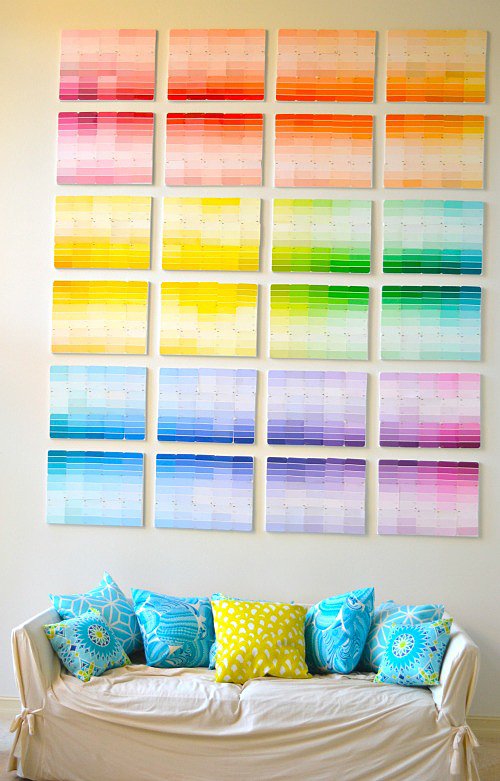 Best of all, it's inexpensive and fairly temporary (and it probably matches the paint colors that you ultimately chose)! What do you do with leftover paint chips?