Replacing your roof is (hopefully) a rare occasion, and a costly one – you'll want to make sure it's done right. If you're new to the world of roofing, you're likely overwhelmed by all of the choices of materials and colors.
Colors must be chosen to complement your individual home and tastes, but there are clear pros and cons to each type of roofing material. This comprehensive guide to these materials will help you make an informed and intelligent decision.
Shingles
The most commonly used roofing material is shingles. Shingles are overlapping pieces of wood, asphalt, or other materials laid atop your roof.
Types of shingles
Asphalt, or composite, shingles – made of fiberglass and asphalt with a pebbly, gritty feel – are the most popular due to their inexpensiveness and attainability; wood shingles and shakes (split shingles with a rougher appearance) are popular as well but costlier and unavailable in some areas due to fire concerns (though most carry fire certification). Asbestos shingles used to be popular because of their long life and fireproof qualities but are rarely used nowadays due to health concerns.
Pros of shingles
Long life: most shingles have a life expectancy of 15-30 years, depending on composition and quality
Easy to replace single shingles in case of damage
Low cost compared to other roofing materials
Easy installation
Cons of shingles
Flat appearance (except for shakes)
May blow off in high winds
Easily scars when exposed to heat
Tiles
Commonly found in southwestern parts of the country and classically paired with stucco or adobe finishes, clay or ceramic tiles are another popular roofing material.
Pros of tile
Visual appeal; wide variety of colors, finishes, shapes and styles
Excellent lifespan
Heat-, infestation-, rot- and fire-resistant
Low-maintenance
Deflects sun for cooler housing
Cons of tile
Very heavy; may require extra roof support
Prone to fading
Fragile; walking on or repairing tiles is likely to result in damage
Complicated installation
High-cost
Concrete
Reinforced cement is used to replicate many different types of roofing materials: shingles, shakes, and even tile and slate in various shades, shapes, and sizes.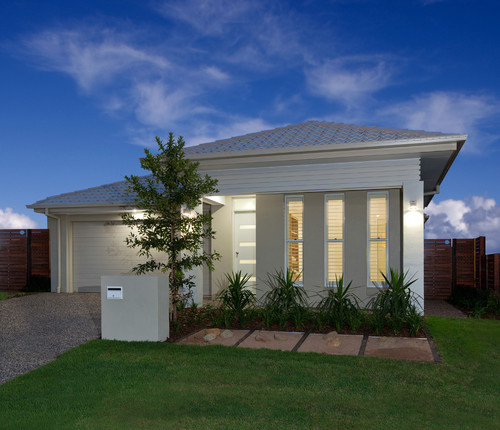 Pros of concrete
Resistant to rot, insects, and fire
Can mimic different types of shingles and other materials
Durable and low-maintenance
Provides insulation
Energy efficient and "green"
Cons of concrete
More expensive than many other options
Often lighter than the tile and slate that it resembles but still heavy
May crack in freezing temperatures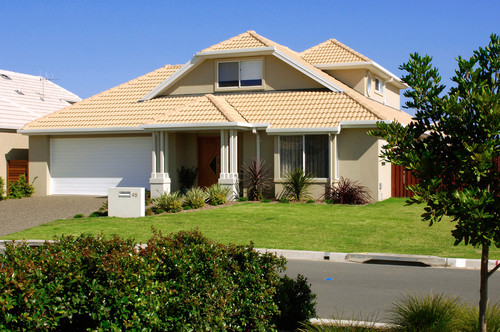 Metal
Roofs may be crafted of metal (copper, steel, aluminum) in seamed sheets or shingles.
Pros of metal
Durable even in extreme weather
Proven to last hundreds of years
Light; no (or little) extra support necessary
Insulates home; saves on heating and cooling
Appearance (especially copper, which develops a patina over time)
Cons of metal
Needs proper insulation to reduce noise
Expensive
Likely to rust over time, especially near saltwater
Slate
Slate is one of the most luxurious and of the highest quality of roofing materials. It's actual pieces of natural stone in gray, blue and rust shades.
Pros of slate
Natural, old-world look
Most durable and long-lasting; impervious to the elements, fire, rot,  and infestation
Variety of laying patterns
Cons of slate
Heavy; requires extra structural support
Difficult to repair; breakable if walked on
High cost
Due to the fact that it is natural, it is difficult to replace individual pieces
Living
A living roof is covered in plants. It's best executed on a flat or gently sloped roof.
Pros of a living roof
Green (literally and figuratively!)
Provides insulation and cuts heating and cooling costs
Energy efficient
Unusual and beautiful
Cons of a living roof
Costly to maintain
Requires constant skilled upkeep and waterproofing to prevent home disasters
Engineered
rubber/plastic (less $, low maintenance, can be "green." can look fake)
Advances in manufacturing technology allow for roofs to be made of engineered rubber or plastic.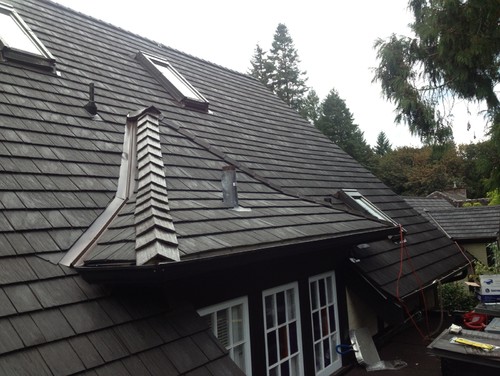 Pros of engineered roofing
Can be made to look like virtually any other roof material
May be "green" – rubber is often recycled car tires
Low maintenance
Cons of engineered roofing
Shorter lifespan
May look fake
Good luck choosing your new roof!