Hosting Thanksgiving? You definitely have too much on your mind – turkey! stuffing! cranberry sauce! pie! – to focus your attention on the decor and the tablescape. But you do want your guests to be blown away by your artistic skills, not just your culinary skills. What's a host to do?
Take a deep breath. We're here to help. We searched the web for beautiful, non-tacky (no paper turkeys or Pilgrim statuettes here) but still traditional tables decorated in the holiday spirit and compiled a list of the top ten Thanksgiving tables so that you don't have to. Now you can get off of Pinterest and back into the kitchen!
You're welcome.
Check these out!
Who said pumpkins are for Halloween? Pay homage to everyone's favorite Thanksgiving dessert by adorning your table with gorgeous gourds and color-coordinated flowers. Simple, elegant, and festive!
While we're on the subject of pumpkins, we can't leave out this awesome centerpiece idea. It takes the humbly traditional pumpkin to a whole new level:
(All you need is a small gourd, a drill, and a tea light. Incredible!)
Don't limit yourself to pumpkins, though. Take advantage of all of fall's natural bounty, like pinecones and (painted) branches:
Flowers in bright, autumnal colors:
Pears (make them do double duty):
Or ferns. This creative arrangement doesn't even need to be in a vase!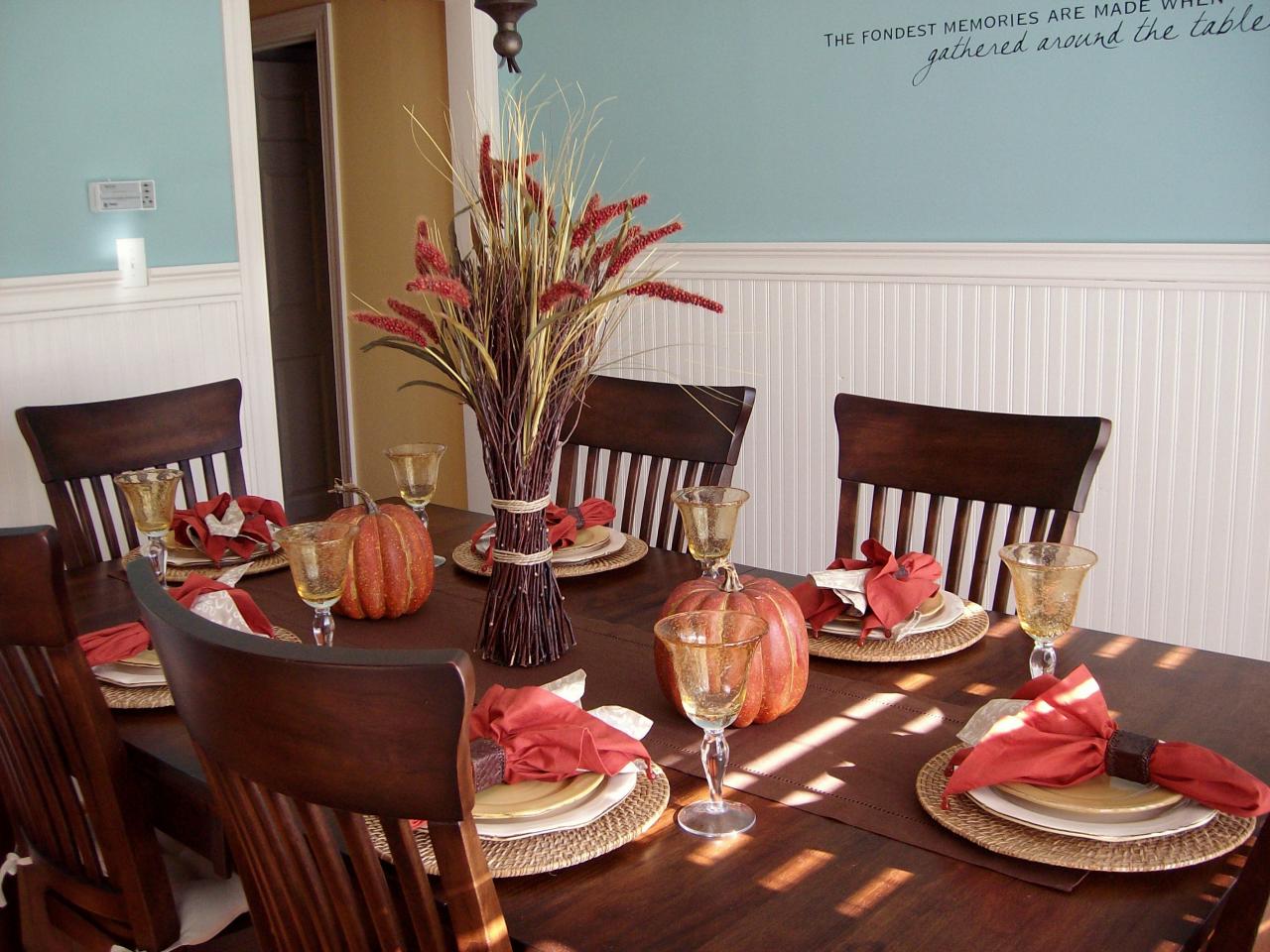 You can still have a traditional table even if you don't like the traditional color scheme. One look at these tables will tell you that it's entirely possible:
And if you reeeeeally want that turkey on the table, at least dress it up a bit.
Happy Thanksgiving, everyone! Share your creative tables with us.