Looking to add some light to an area of your home but it seems impossible? With LED strip lights, virtually anything is possible. They come on a flexible roll, can be cut to size, and are easy to install; plus, they're inexpensive, bright, and available in different colors and degrees of brightness.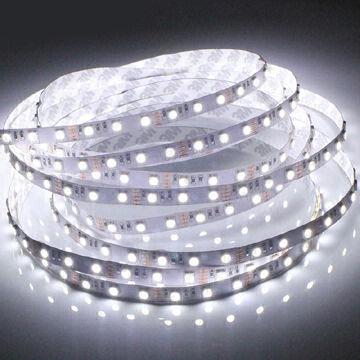 Sounds too good to be true? It's not! (And no, they don't make every surface look like a mini runway with those little dots.) Check out these clever applications – they're not just for under the cabinets! – and start lighting up your home.
Ever find yourself squinting at the contents of your closets or shelves? Too bad you didn't install lights in there, right? It's not too late:
Make that statement ceiling even more jaw-dropping with strategically-placed lighting:
No funky ceiling? Call subtle attention to other structural features like fireplaces and niches:
Create an illusion of floating cabinetry with integrated toe-kick lighting:
It works on furniture, too!
For safety and style on staircases, try LED strip lights:
Replace traditional outdoor lighting with LED strips for a contemporary look (and far fewer bulb changes!):
What part of your home will you light up next?