Turkey Day is on its way! For so many of us, Thanksgiving dinner is the biggest – and possibly trickiest – meal we cook all year. And to add to the pressure, we reaaaally want to impress all of those relatives whose natural resting state is judgmental and conceited. But don't stress! Whether you're cooking your first-ever Thanksgiving dinner, bringing a side dish, or believe you can do it with your eyes closed after all these years, you'll want to use these kitchen tools and gadgets to simplify your cooking (and knock the socks off of those awful competitive cousins).
Here's what you need to cook a fabulous Thanksgiving dinner – essentials and cool splurges alike:
Bakeware and cookware
The quality of your pots and pans can make or break your food (and your nerves). For turkey perfection, you'll need a great roasting pan that's big enough to hold your bird and sturdy enough to prevent turkey-juice spills in your oven (do not attempt to use a disposable pan for a large turkey). Invest in a good one if you plan on making Thanksgiving dinner every year. This one is pricey but definitely worth it:
It accommodates a 25-lb. turkey and is designed for cooking meats, featuring a dripless rim (no messy pouring!) and stay-cool handles. Plus, it's dishwasher-safe for easy cleanup and includes a rack to allow you to take out the turkey without damaging it.
If your pan doesn't have an integrated rack, get one! With a rack, you can remove the turkey easily and neatly from the pan while reserving juices.
What's extra-awesome about this rack is that it can be disassembled; just pull the pin and slide out each piece from beneath the cooked turkey!
Depending on which sides you're making, you'll most likely need a baking sheet – preferably nonstick and rimmed to catch liquids – for roasting vegetables, baking, and transferring foods. You'll also want a lidded casserole dish for stuffing and spoonable sides – look for one that's nice enough to bring to the table and that's dishwasher- and microwave-safe for added convenience.
For that pumpkin pie, find a pie pan that you love so that you can proudly bring your dessert to the table to impress your guests.
Knives
You'll never realize how inefficient your cheap kitchen knife is until you cut with a high-quality one. The difference is immeasurable! Invest in a good knife, or preferably a set of these essential knives at minimum:
a large knife (8″ – 10″ chef knife, Santoko, or cleaver)
a bread knife (with a serrated blade, the longer the better; bread knives don't need to be super-high quality as they can't be sharpened so their lives are limited)
a paring knife (3″ – 4″)
Other knives and blades that are helpful but not strictly necessary:
kitchen shears
a great peeler (subpar peelers are just not worth the frustration)
a boning knife
a midsized knife (good for vegetables; serrated is preferable)
a carving knife or set (this is a must for Thanksgiving turkey!); consider an electric knife for more precision and easier slicing
For nonserrated knives, consider adding a sharpening tool to save you time and money on professional sharpening.
Baster
Don't let that bird dry out! There's nothing worse than dry turkey, no matter how much gravy you attempt to smother it in. A basic baster is a must; for extra moistness and flavor, use an injector to put those juices right back into the meat.
This one comes with interchangeable tips so that you can do both!
Meat thermometer
Turkeys are temperamental – you have to keep an eye on the internal temperature to strike that perfect balance between undercooked and overcooked. A basic meat thermometer will do, but if you don't want to keep opening the oven, poking the bird, and squinting in the heat to read the display, consider a high-tech remote digital meat thermometer like this one:
You can even get one that syncs with your Apple device:
Just set it and monitor while you settle down to watch the game. Then tell your guests how hard you worked on it!
Cutting board
Choose a sturdy cutting board for chopping vegetables and other prep; you'll also need a carving board with a trench to catch and reserve turkey and meat juices while you carve. This reversible one – with a smooth side and a trenched side – does double duty:
Basics
Sure, you can use a glass and a soup spoon like Grandma did, but chances are you won't be able to pull it off like she did. You need a good set of basics: measuring cups and spoons, ladle, slotted spoon, tongs, wooden spoon, pie server… make your menu and then decide which tools you'll need and which ones you just want.
Plus, plan ahead with extra aluminum foil, Ziploc bags, and a box of disposable gloves for easier cleanup and to preserve your skin.
Fun (and helpful) extras
Go ahead… splurge a bit! While these aren't strictly necessary, they'll definitely make your cooking easier – and better, too. (And they're all under $30, so go guilt-free!)
For flawless pie crusts:
To keep track of all the different dishes without losing your mind (or burning anything):
Fresh herbs with the convenience of dried? Yes, please!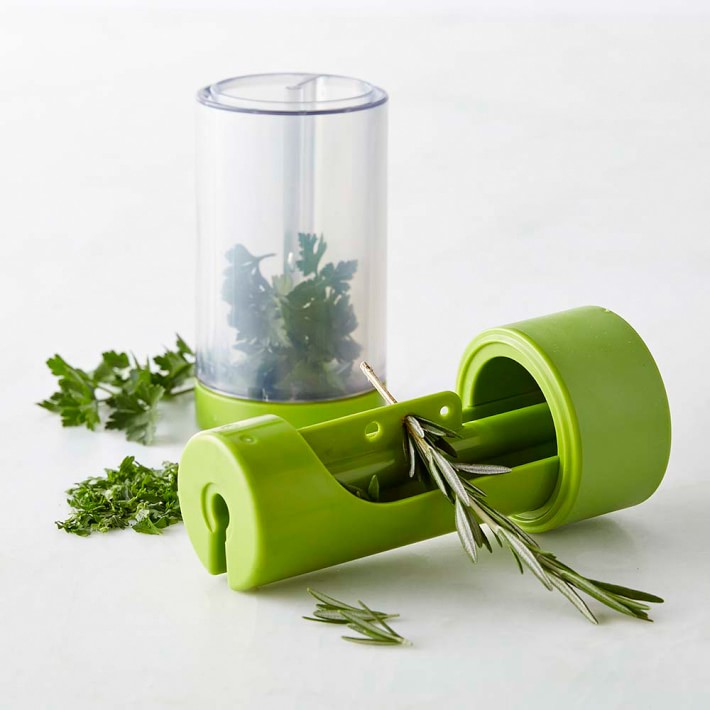 Get all of the gravy and none of the fat with this ingenious mess-free gravy separator. Cut calories without cutting flavor – no sieve or strainer necessary!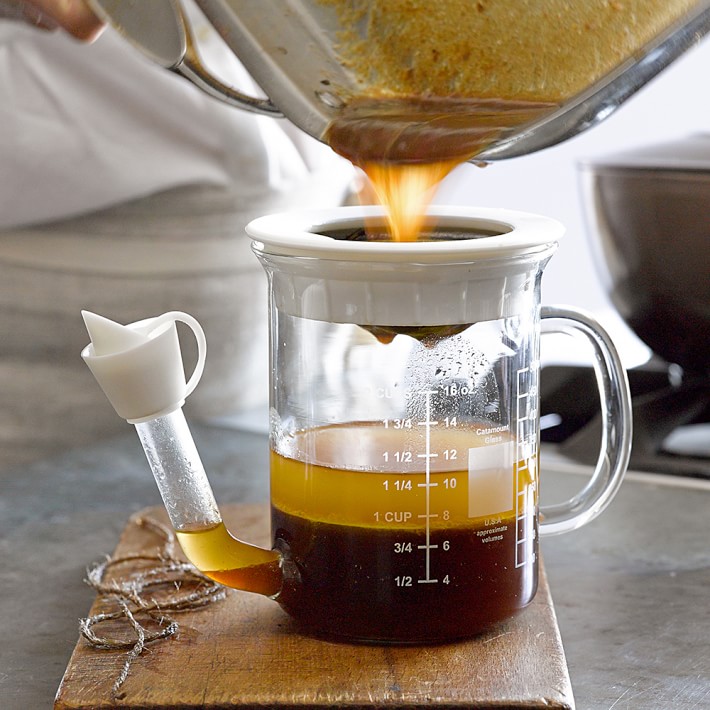 And finally, don't forget…
A great attitude!
You CAN do this! And it will be awesome. Happy Thanksgiving!