Be more organized.
Put the house in order.
Get rid of all that junk.
Stop being such a slob.
Is that sentiment among your New Year's resolutions? (Or something that you hear all too frequently from your spouse/roommate/meddling family member?) If getting organized is on your list for 2016, kudos to you – and good luck! So many people give up on organizing due to lack of time, direction, or funds. We've found some great DIY organizer ideas to help you save money on organizing tools (matching bins? labelmakers? custom drawer dividers? Cha-ching!) to get your life – or at least your stuff – in order.
Over-door shoe organizers
These babies are seriously one of the best organizing tools ever. They're cheap and easy to find, and those pockets are the perfect size for just about anything. Hang one in a coat closet for winter accessories, in the bathroom for toiletries and blow dryers, in the garage for tools and extension cords, in the laundry closet for sprays and brushes, in the toy closet for random toys and art supplies, on the back of your seat in the car to hold snacks, tissues, and all the other detritus that's all over the floor… the possibilities are endless!
Towel bars
They come in all shapes and sizes and are inexpensive, readily available, and easy to hang. Hang necklaces and scarves or ties on one, mount them on the inside of kitchen cabinets to hold pot lids, or put them on walls with hooks and hang pretty much anything – kitchen or office supplies, shower accessories, spray bottles, purses… if you can hang it, you should.
Used jars, boxes, and cans
Wash them, cover them with paper if you don't like the looks of them, and then put them to work.
Use short cans (like tuna) to corral all that junk in your junk drawer – paper clips, pushpins, batteries, screws – neatly (a muffin pan works too, as do egg cartons and cupcake holders)
Shoe boxes can hold rolled ties, travel-sized toiletries, first-aid supplies, or socks, while fitting neatly into closets and drawers; place tech equipment (chargers, batteries, memory cards) and manuals into smaller lidded boxes. Organize smaller, groupable contents (like pens) within the box using toilet paper rolls
Paint cans and large jars contain larger items like kitchen utensils, craft supplies, lint rollers, spools of ribbon, ink cartridges, and other "things" that just don't seem to have a designated place
Cover an empty delivery box with wrapping paper or fabric in a fun pattern and store toys in your new "bins" – easily replaceable when you tire of them or they fall apart
Turn a cup pull (for cabinets) upside down, mount it to a door or cabinet, and use it as a convenient, never-misplaced pen holder
Repurpose everyday items
Take a good, hard look at things that you already have in the house; you may just be able to find a new job for them. Start with these ideas:
That ice cube tray that's been obsolete since you got a freezer with an icemaker? Organize hair accessories, buttons, or jewelry in the compartments. Multi-compartment pill boxes serve the same purpose; alternatively, sort your kids' stray LEGO pieces in there
Hang a ladder horizontally and presto! handy drying rack
File office or homework supplies in a plastic dish rack; use the cutlery compartment for pens, pencils, and scissors
Stack old wooden blocks (toys or discarded scraps) in your pantry to create a multilevel spice rack
Turn an old drawer organizer sideways and use it as an entryway organizer
Use a paper towel holder as a ribbon dispenser
Plastic bag full of plastic bags just not working out? Put those bags in a large empty tissue box!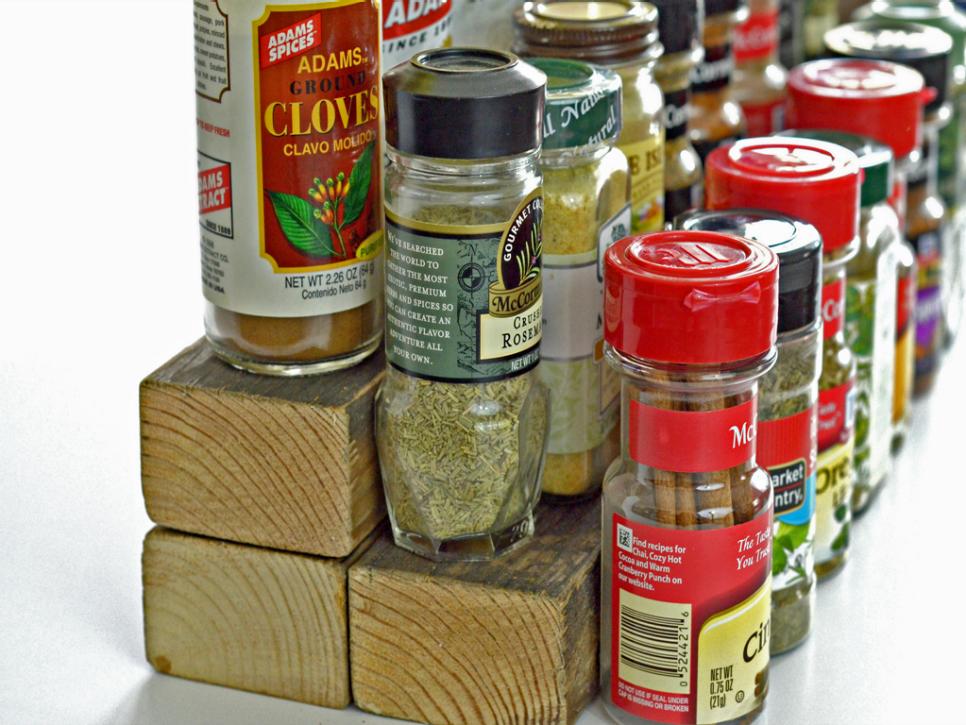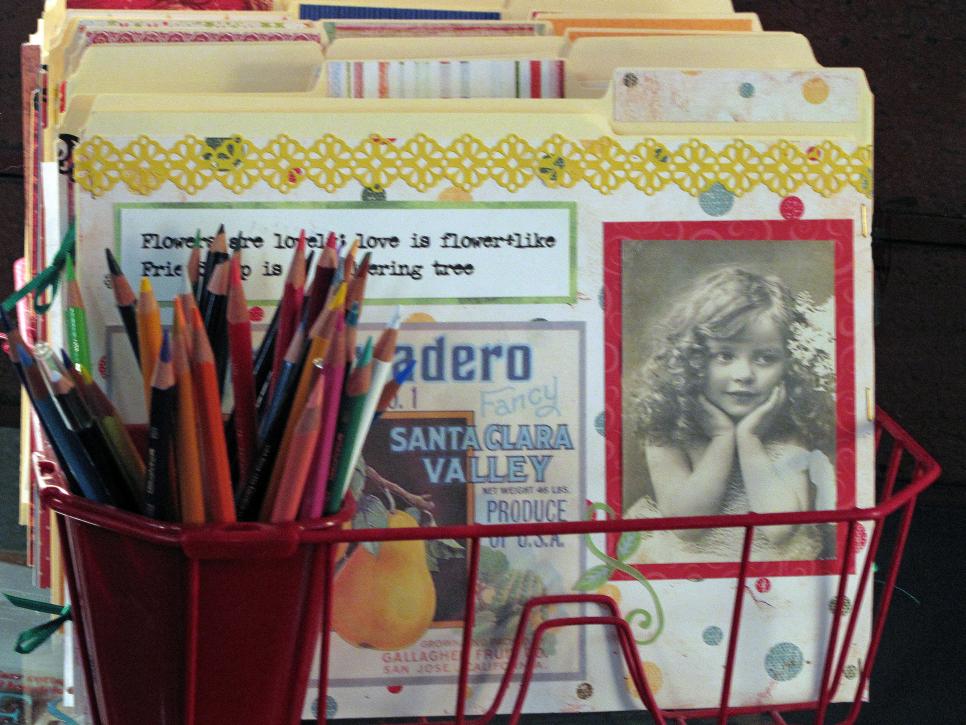 Share your favorite organizing hacks in the comments!