Combining traditional style with contemporary design is not an easy thing to do, but it is something that comes naturally to Brazilian-born  interior designer John Stefanon. Stefanon is well-known throughout the Boston area for his sensible and unique designs. Stefanon's work is strewn throughout New England from lavish residences to cramped commercial spaces. While all of Stefanon's interiors are inherently classic, they are also current enough to make his modern contemporaries take note.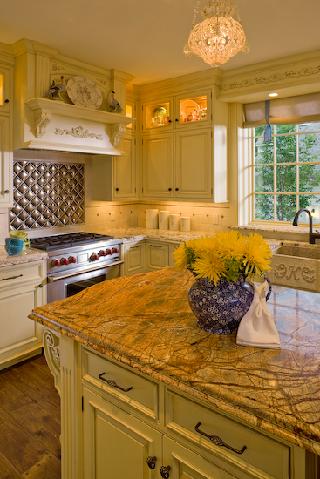 Stefano was educated both in the United States and abroad. His educational background is made evident in his designs, which incorporate both traditional European flair and contemporary U.S design trends. Drawing from this well-rounded background, Stefanon's inspiration comes from all around the globe. The main things that drive Stefano's famed designs are television, art, film, and the environment – an eclectic mix that works well with Stefano's unique design outlook. Fragments of the fantastic are manifest throughout his work. His own home has been featured countless times in various New England magazines, and his work throughout the Boston area consistently raises the bar.
Most people who view one of Stefanon's designs are immediately blown away by the beauty of his interiors. Stefanon has a knack for selecting items that yearn to be touched. Nearly every item that Stefanon places in a room has a unique texture. Whether a divine leather divan or a classic work of art, it's impossible not to stare for hours at a room that Stefanon has graced. From start to finish, Stefanon's designs truly express his design company's motto: "Simply. Beautiful. Interiors." All of his rooms are, indeed, beautiful, yet they are also quite simple – two things that most designers find difficult to combine.
Stefano was recently hired to transform extremely small Boston studio apartments for the FP3 Boston Apartment development. The smallest space that Stefano worked with was a mere 620 square feet, though he managed to make the model space look much bigger. By using soft materials, translucent room dividers, and lavish home accents, the 620 square foot model lofts are now easily livable and entirely functional. Many of Stefanon's clients live in small Boston spaces that must be efficiently maximized. While not an easy task, turning smaller spaces into ones that appear larger is just the type of thing that Stefanon is great at.
Presently, Stefano works from his Boston studio along with his design team at JFS Design Inc. While Stefanon does work with other designers, his exceptional touch is evident throughout the company's prized portfolio. JFS Design Inc's work has been showcased in Boston Magazine, The Improper Bostonian, The Boston Globe, The Boston Herald, Boston.com (Read the article), Outsider, Robb Report Magazine, OUT, and Industry.
In addition, many restaurants, galleries, buildings, and other commercial spaces have been designed by JFS Design Inc. The famed Scorpion Bar at Foxwoods Resort Casino was designed by JFS Design.  To say the very least, John Stefanon is one designer that has earned his place amongst Boston's most coveted interior design circles.