I love seeing the weirdness that some people come up with in home design. When I was house-hunting, I used to sit in the homes and marvel at the fact that the owners really honestly thought that their hideous decor was gorgeous! So I started looking for interesting houses from around the world and was not disappointed. Check them out – they are seriously strange!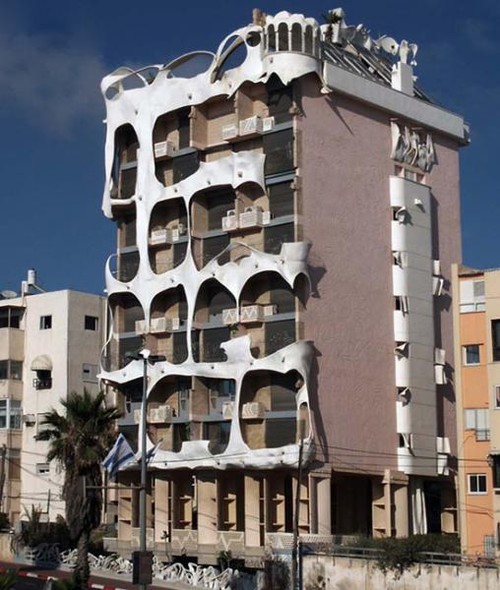 This is known as "The Crazy House," located in Tel Aviv, Israel. Believe it or not, that's a single-family residence – 9 stories tall!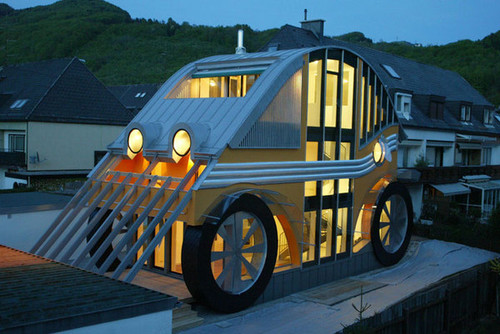 This funky-looking auto-shaped house,  designed by Mark Voglreiter in Germany, is highly energy efficient. I'd love to see what it looks like on the inside!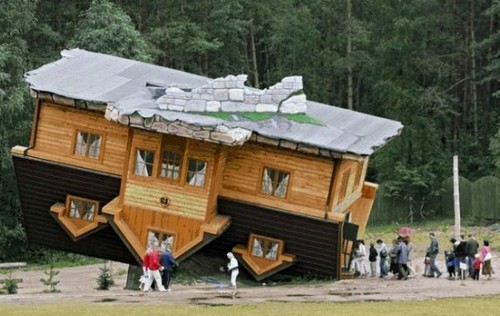 Builders working on the upside-down house in Poland had to take frequent breaks due to dizziness and confusion.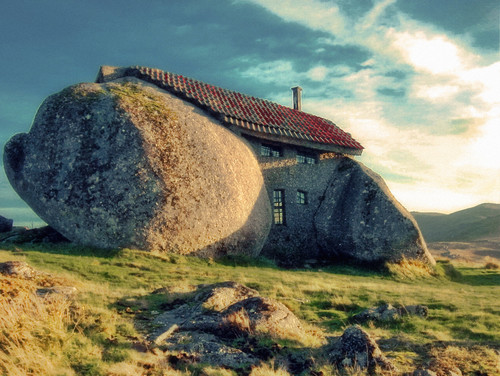 This stone house in Portugal has me singing the Flintstones' theme song…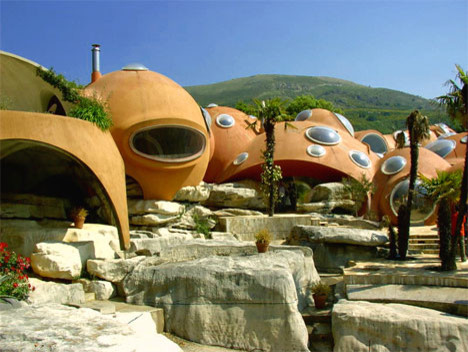 …while this French "bubble house" evokes visions of the Jetsons.
And finally, this Vietnamese guest house looks like it belongs in Disneyland: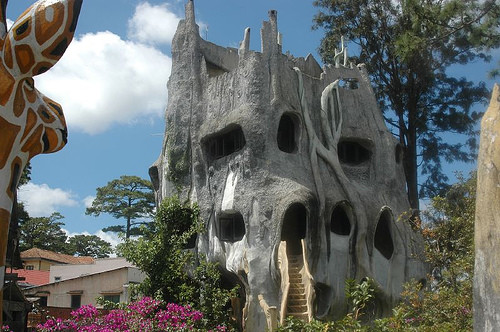 Especially with the huge giraffe next to it.
What will people come up with next?!
Tell us about the craziest house you've ever seen!