For all of you who loved climbing trees when you were kids, we've found the perfect vacation spots for you. Tree house hotels – yes, entire hotels built on treetops – go way beyond your average childhood backyard hideout. These high-up lodgings are fully equipped with everything you'll need for your stay and will earn you bragging rights forever!
These are our ten favorite (yes, there are more, believe it or not) tree house hotels from around the world.
Basic – if you dare call a tree house hotel that.
The Treehouse Cottages, in Eureka Springs, Arkansas are hand-built bungalows in secluded woods. They include charmingly rustic yet luxurious touches such as handmade tiles, railings, cabinets and dishes. Besides for the treetop lodgings, visitors can choose to stay in a ground-level cottage; all rooms have access to lovely grounds, a gift shop, and urban areas.
Vertical Horizons Treehouse Paradise, a "B&B among the trees," features themed tree houses near the redwood forests of Oregon. Guests take advantage of nearby attractions such as white water rafting and cave exploration. For complete virtual tours of their unique and cozy guest rooms, check out their website.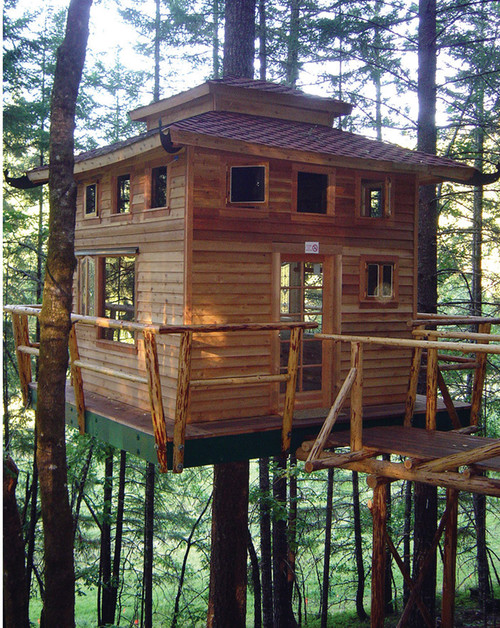 Moving out of the US, there's the Tree Houses Hotel in the jungles of Costa Rica. With seven room layouts (including the Frog, Sloth, and Hummingbird), the hotel is a whimsical, private retreat complete with up close and personal visits from monkeys, toucans, and iguanas. You don't get much closer to nature than that!
The Tree House at
Tree House Lodge
, also in Costa Rica, is built on stilts in the middle of the forest. Guests walk a wooden bridge to their split-level accommodations that are open to the outside but screened in to keep out pests.
In Kerala, India, the Green Magic Nature Resort offers one-of-a-kind tree houses up to 115 feet above ground level. Three separate tree houses at different altitudes are connected by rope bridges and accessible by water-operated cane lifts. It's ecologically friendly and steeped in the surrounding culture and nature.
Luxury – for those who don't wish to forgo their creature comforts.
Sweden is, once again, home to some of the world's most luxurious themed hotels (remember the ice hotels?) Treehotel features six rooms perched atop towering trees with unique exteriors and luxurious custom-designed amenities. The surrounding areas abound with opportunities for adventure in any season: dogsledding, breathtaking views of the Northern Lights, horseback riding, and kayaking, among many others.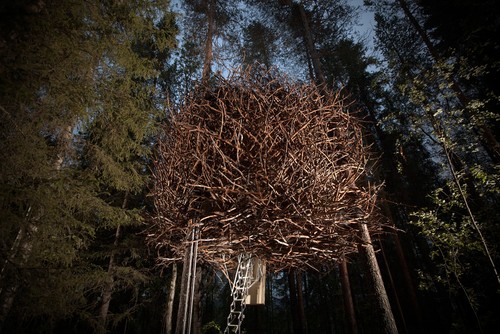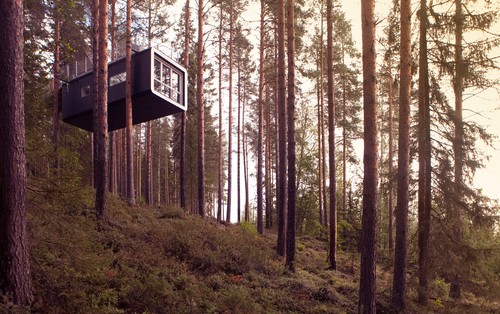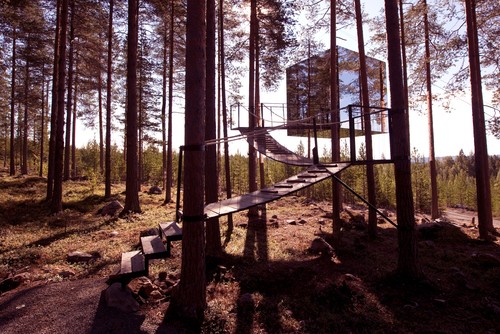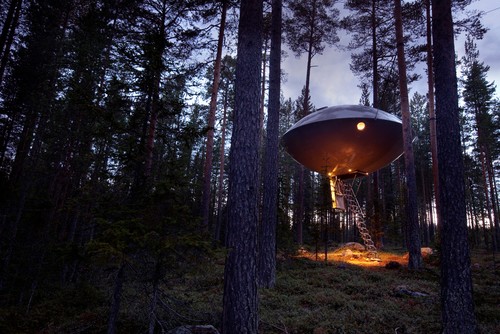 The luxurious
Hapuku Lodge
in Kaikoura, New Zealand provides accommodations 30 feet above the ground with breathtaking views of the surrounding mountains and coastline. Local activities in the region known as "a maritime Serengeti" include swimming with dolphins, whale watching, kayaking with seals, and deep-sea fishing.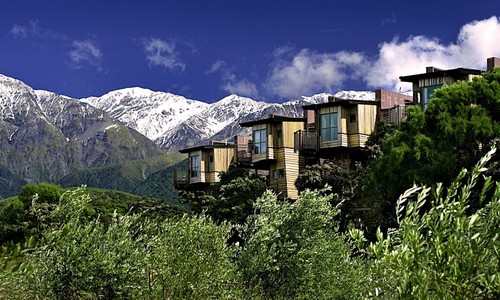 You'd never believe that the rooms at the 
Tsala Treetop Lodge
 by Hunter Hotels in South Africa are actually suspended high above the forest floor. The private villas include fireplaces, open-air decks, and even a treetop infinity pool.
Tree houses at the Hamanasi Resort in Belize are fully equipped with living rooms, deluxe furnishings, and a Jacuzzi on the veranda. That's right – a veranda. On a treehouse. With a Jacuzzi. Awesome! Even the non-deluxe tree houses are beautifully outfitted.
And last, but certainly not least, the Inkaterra Reserva Amazonica features a simple yet comfortable stay in a tree house in the lush foliage of Peru. What makes this stay so special is the thrilling bridge system devised to take guests to their quarters.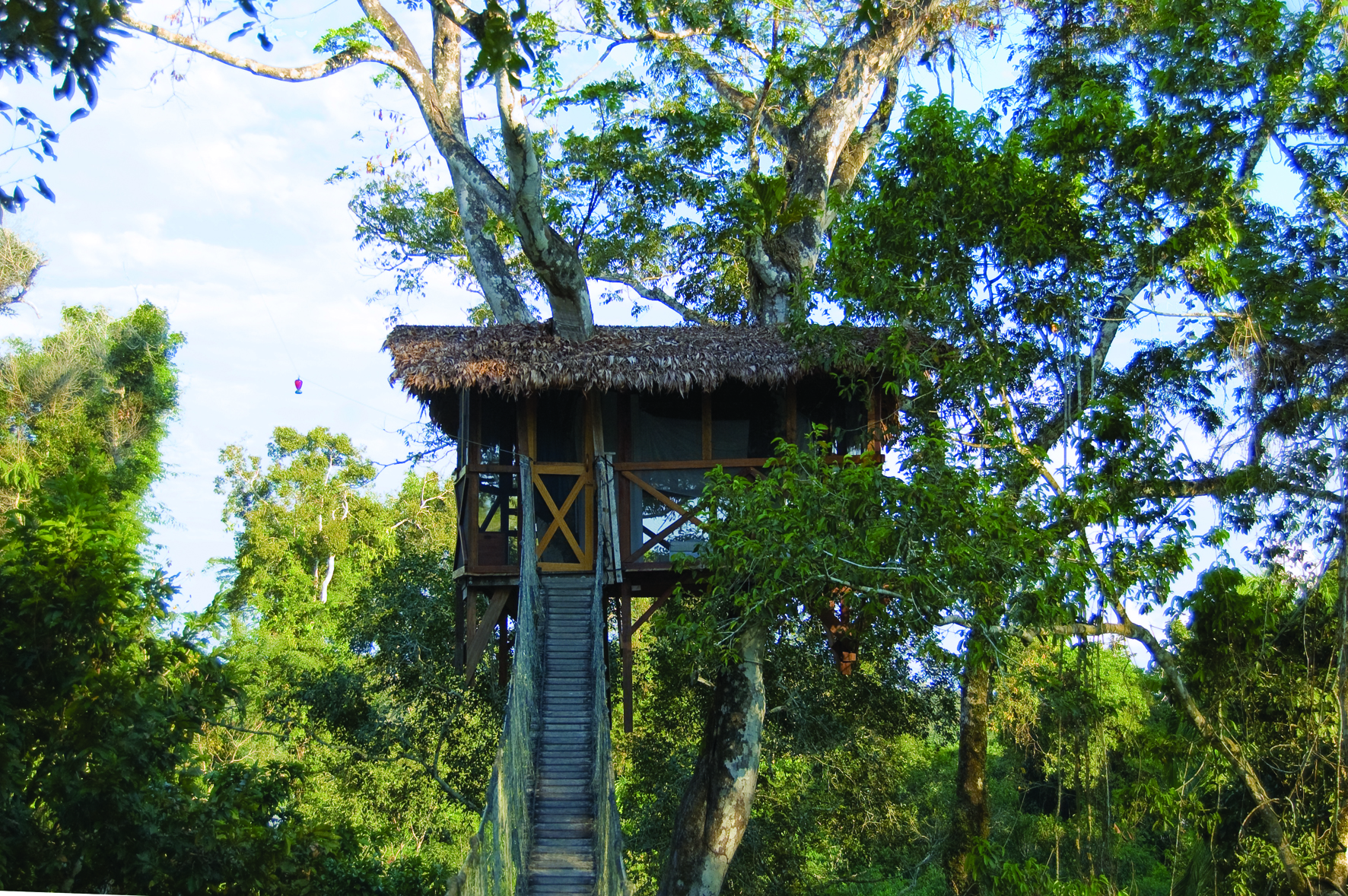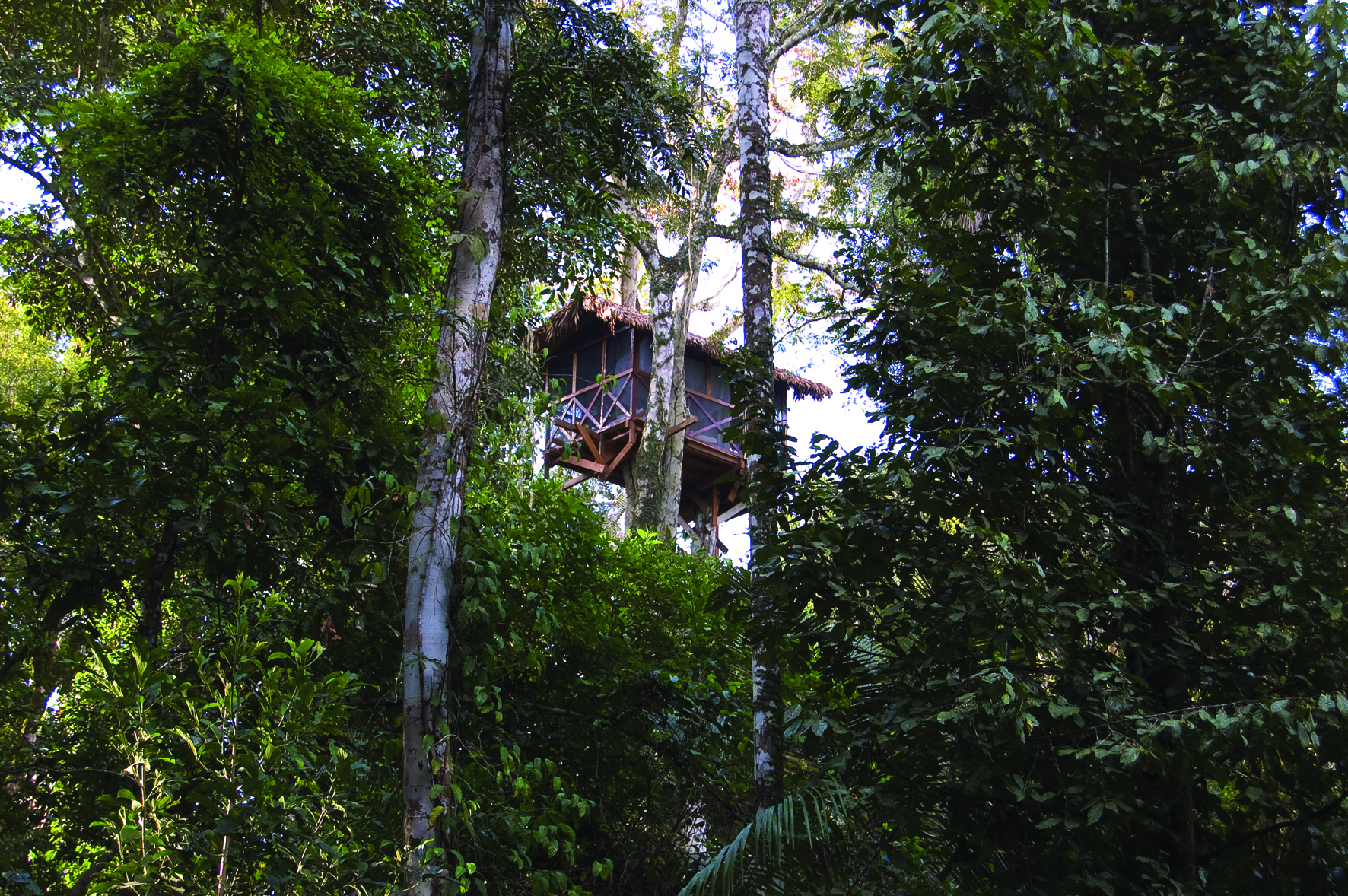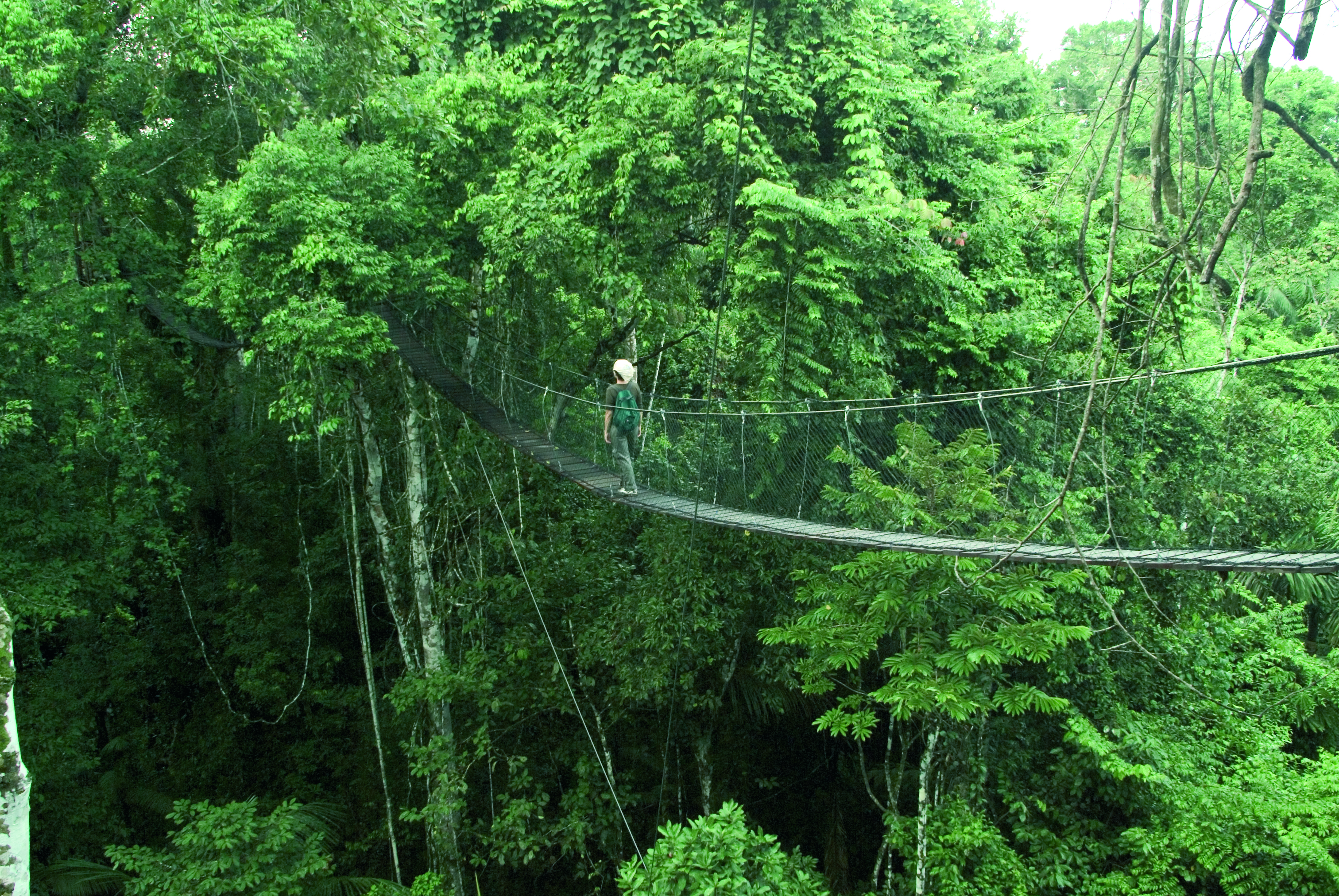 Have you ever slept in a tree house? How about one that's as incredible as these? Tell us all about it and indulge our daydreams!