Because it's the smallest room in the house, the powder room is generally regarded as somewhat unimportant when it comes to decorating. After all, it's just a half-bath – how nice does it really need to be? This attitude is a shame, though, because it couldn't be further from the truth. The humble powder room can be transformed into a work of art – and on the plus side, it costs less than redoing a full bathroom!
Check out these nine gorgeous powder rooms for inspiration. You may be eyeing that room very differently by the time you're done looking through these pictures!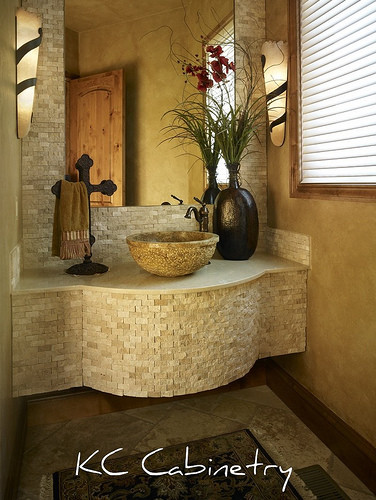 I love how this one is wedged under the stairs. It's amazing what you can do with small spaces!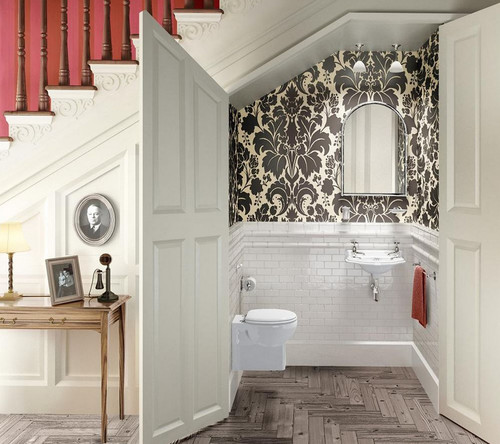 I'm having a hard time choosing a favorite. Which one would you pick?