Animatronic witches, severed heads, cheapo bloody hands, plastic cobwebs… not your thing? We're with you on that one! Tacky Halloween decorations abound, but elegant Halloween decor is harder to find (and to pull off). Don't worry – there are loads of ways to decorate for Halloween without resorting to plastic vampires and giant tarantulas.
Turn your home into a spooky, eerie, gothic – but still utterly glamorous – display of good taste this Halloween. Here's how!
Hair-raising lighting
There's nothing like flickering light – especially candlelight – to give your home that subtle haunted-house vibe.
(This one makes "candle holder" more literal than ever!)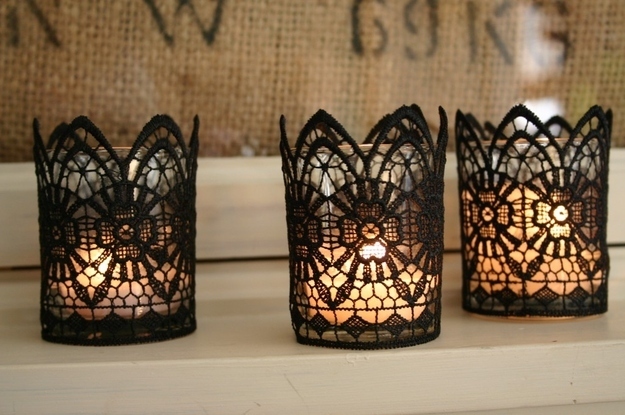 Just wrap a votive holder with black lace from your nearest craft or fabric store. It looks like something Morticia Addams would use to decorate her home!
Pumpkins with a twist
Don't reject traditional decor; modernize it. These pumpkins are pretty simple to DIY and don't veer too far from typical Halloween decorations:
(All you need is a pumpkin, a drill, a candle, and some imagination!)
Matte black paint gives pumpkins an extra dose of creepiness: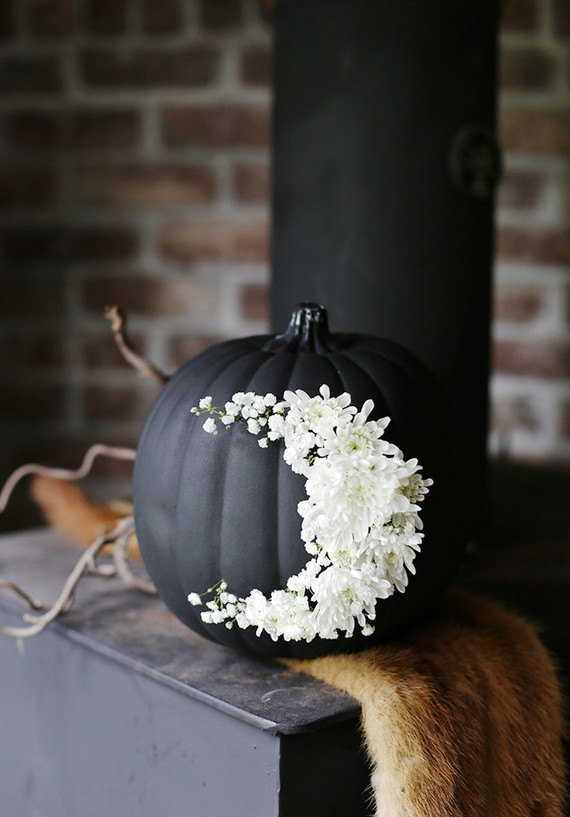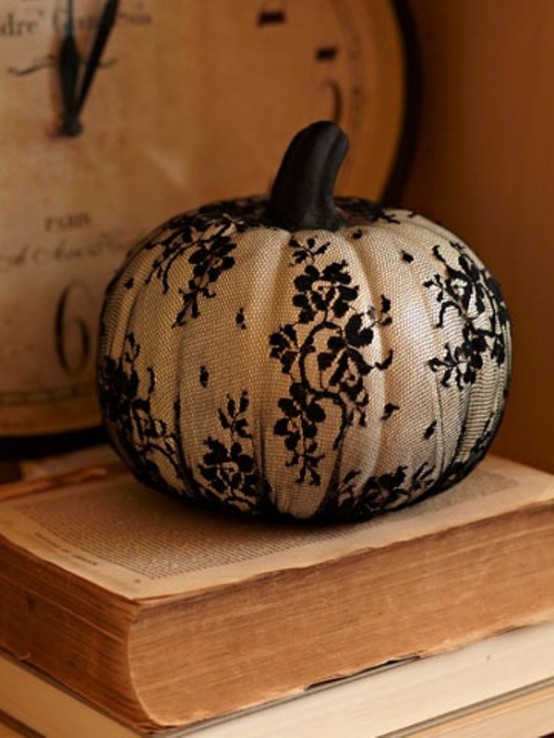 White pumpkin + black lace = super simple… and spooky!
Black & white
This classic color combo is perfectly sinister. Add silver or gold for a bit of sparkle: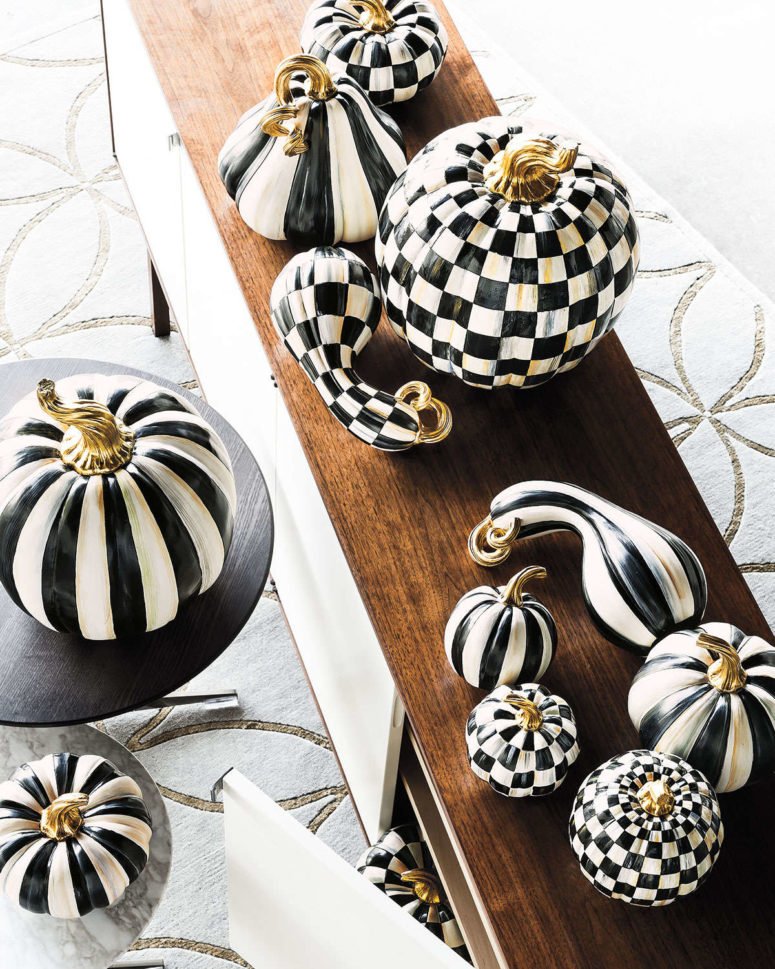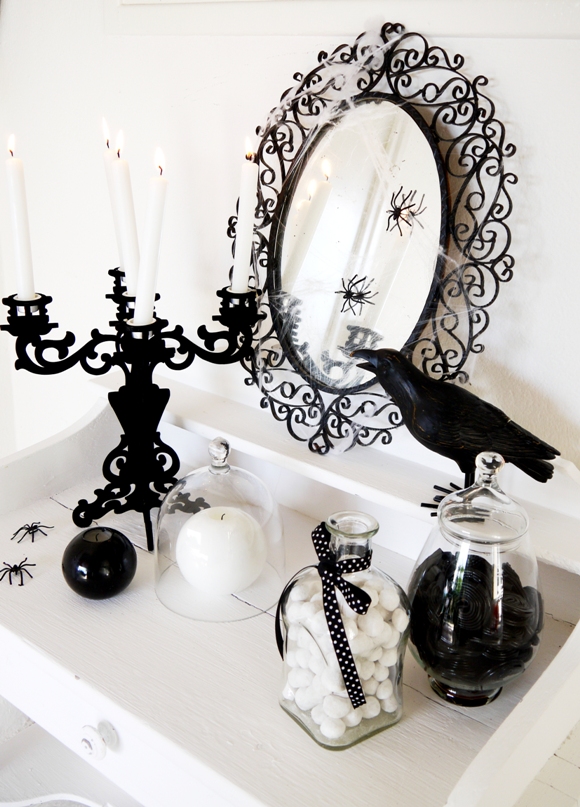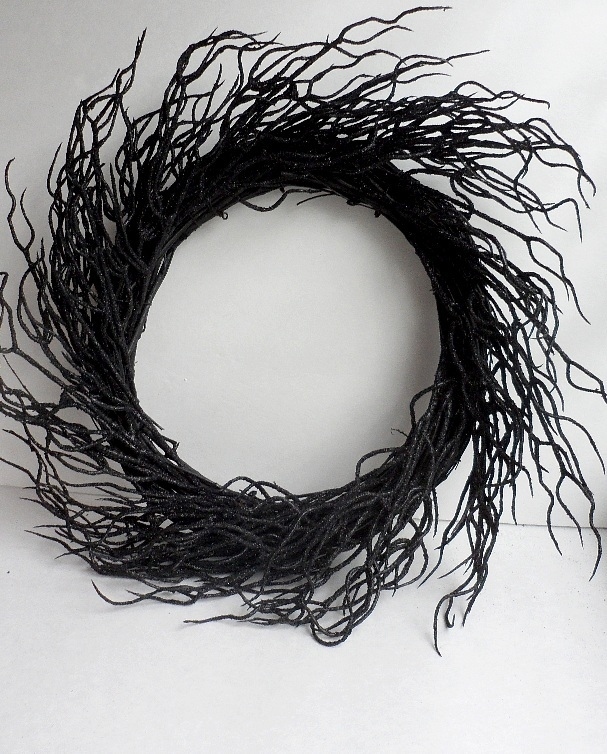 (Just buy a traditional twig wreath and spray paint it black. Instantly sinister door decor.)
Black & orange made classy
Yes, you can still use your favorite Halloween colors and create an elegant display.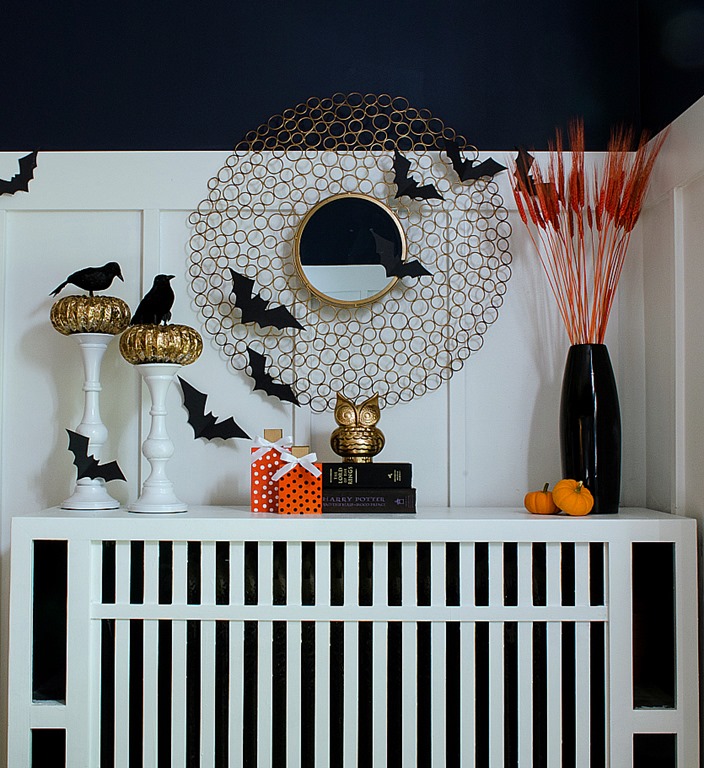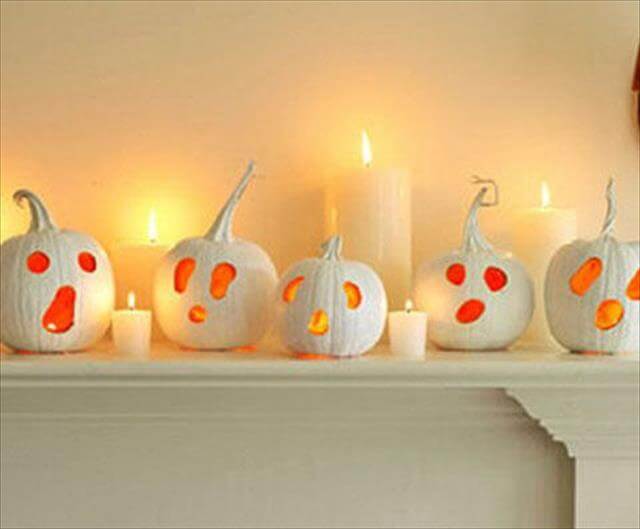 Purple 
Inject this unexpected vampy color for a gothic twist on the rest of your decor:
Awesome finishes, fabrics, and ideas
Incorporate some (or all) of these add-ons for a frightful finish in any room:
black gauze
crows (their presence is rather ominous; there's a reason a group of them is called "a murder of crows")
tarnished metals
dripping candles (real is better, but artificial can be sufficient)
ornate mirrors and picture frames with creepy photos
Happy Halloween to all you sophisticated spooksters. Be sure to check out our #HalloweenSale for scary savings!