The weather outside is officially frightful. The sky is perpetually gray, which means that all of our houses are shrouded in grayish "light" during daylight hours. How depressing is that? (Correct answer: enough to make this California girl want to run back home!)
Winter days inspire most people to sit in front of the fireplace, wrapped in warm blankets and sipping hot chocolate. Unfortunately, most of us don't have that luxury!
If you can't spend all day in front of the fire, try warming up your home with fabrics and fittings in fiery colors throughout. Who said "warm" colors have to be for the summer? Check out these awesome picks – guaranteed to warm up your house without making permanent changes!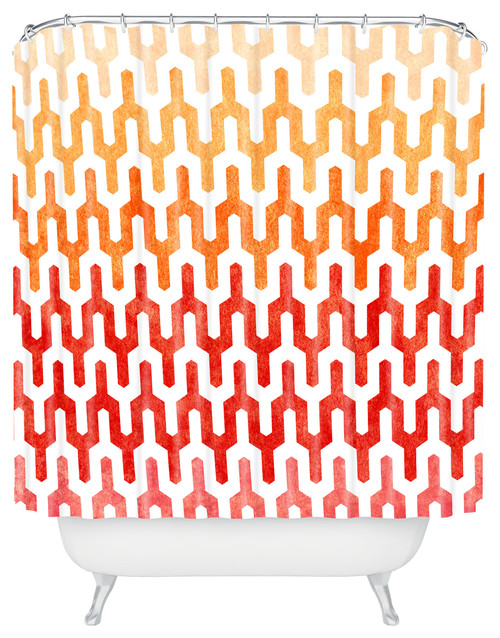 I love the ombre trend, especially in bright, warm colors.
And when ombre is combined with the oh-so-trendy chevron? Perfection!
A hot-colored rug is a great way to quickly warm an entire room: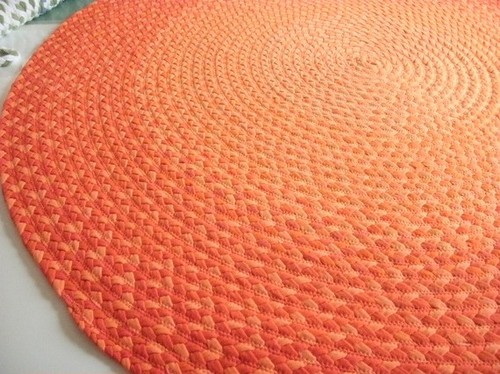 So strictly speaking, these are not fabric. But they're too fabulous to leave them out! I'm sure you'll agree: