It's Election Day, and probably the most harrowing Election Day that most of us have ever experienced! So to take your mind off of it, we're staying patriotic but far away from discussing the candidates. To reinforce (or restore) your American pride, we're sharing some of the decorating world's finest examples of American flag home decor to honor the United States of America.
These go way beyond the flagpole in the front yard, bunting on the porch railing, a stars-and-stripes afghan, or a flag draped across a wall.
This flag, innovatively crafted of rugged materials, lends a perfect touch of industrial to a modern stairwell:
A twist on a standard flag, balanced by scattered word art, makes this austere space interesting:
This loud-and-proud flag is dramatically offset by the weathered wood paneling behind it:
Even the most patriotic among us often prefer a subtler tribute to the flag. Try it on furniture, small-scale wall art (see the map on the wall in the image below), and even bedding and other textiles: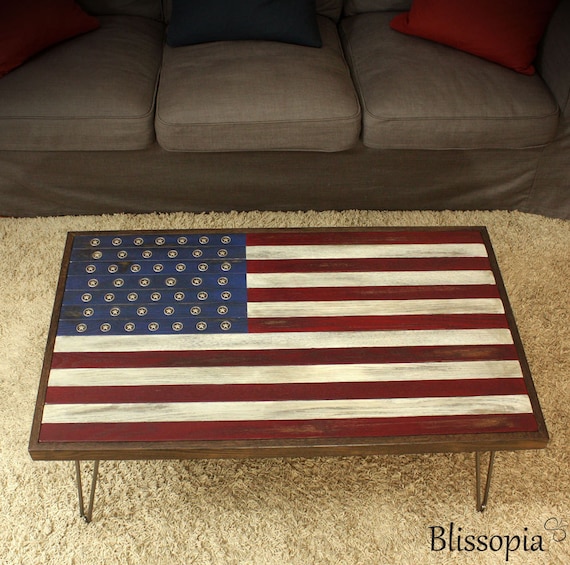 This awesome American flag "furniture skin" is a removable decal that you can stick anywhere in your home – on headboards, dressers, vanities, buffets, you name it. It's also a dry-erase surface so it can double as a message board!
If Old Glory's stars and stripes are still not your idea of all American decor, you can go for the strength, power, and relative subtlety of the bald eagle instead.
Here's an easy vote to cast: what's your take on American flag home decor?
Loading ...