Want a touch of spring in your home throughout the year? Who wouldn't? Some fresh outdoor cheer is welcome during long, sticky summer days and even longer frigid winter nights. And what could be springier than a tree right in your bedroom?
Okay, so most bedrooms can't handle an actual tree. Luckily for the regular folk among us, there are great painting techniques and decals to help you achieve the look without the commitment!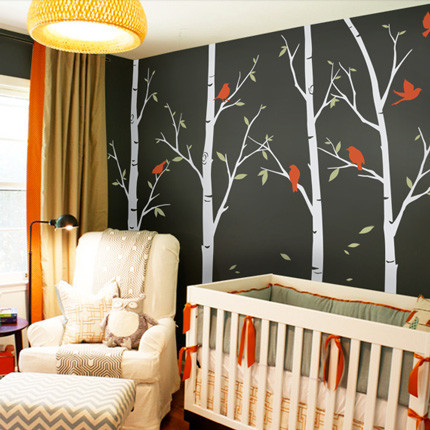 Can you hear the birds singing yet?
3-D flowers are especially sweet in little girls' nurseries.
Trees don't have to be purely decorative; they can be functional too!
Tell us about your favorite season! Which one do you want your house to reflect?