No room for a home office? No problem. You're not alone – many homes are not outfitted with a designated office or study and incorporating a workspace can be a design nightmare. Let's face it, most of our desks are not the most attractive – no matter how well we organize, there are always papers that need to be out or supplies that just don't make it back into their bins.
Don't give up hope! You can find room for an office. You simply need to get creative, and these clever office solutions are designed to be unobtrusive but functional at the same time.
You can go the "cloffice" route – convert an unused or badly-placed closet into an office. It's worth shuffling around your "throw in all the extra junk and hope it disappears" closet to gain a brand-new office:
If you don't have a "throw in all the extra junk and hope it disappears" closet, find a different spot. Move over, Harry Potter – there's a new use for that under-stairs waste of space:
If you have an awkward dead space in your home, you may want to consider a customized office area. It's pricier than ready-made units but often worth it as a well-designed unit maximizes space and complements your decor:
There are, however, plenty of self-contained offices readily available at lower prices. You can still make a style statement with a great computer armoire or secretary that lets you shut the doors on clutter and appears to be a regular – even decorative – piece of furniture when closed.
Of course, Restoration Hardware's secretary trunks up the ante – and the style factor – when it comes to hidden offices. Each one looks like an antique or unusual trunk and can almost serve as heirloom art; when open, it's a fully-equipped office on wheels.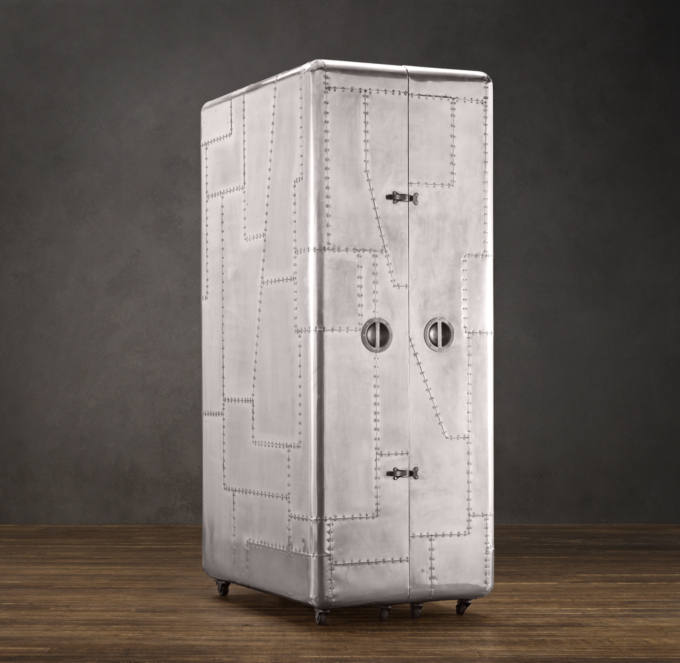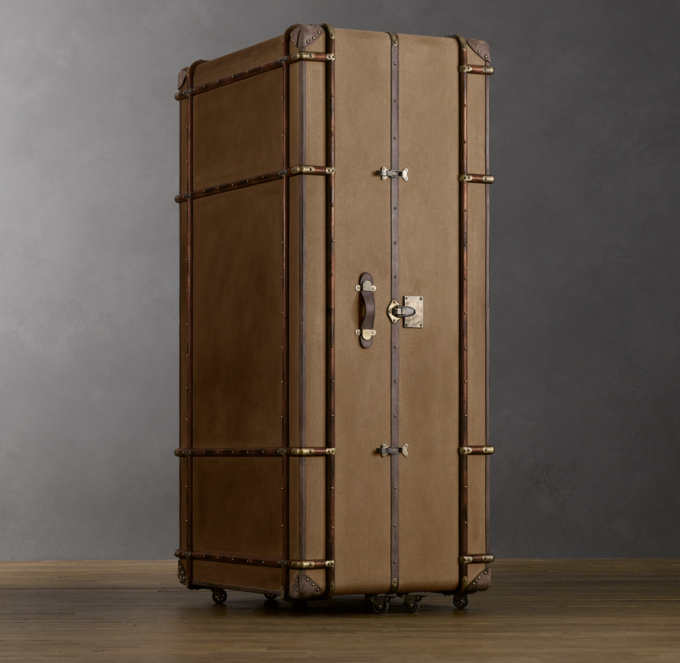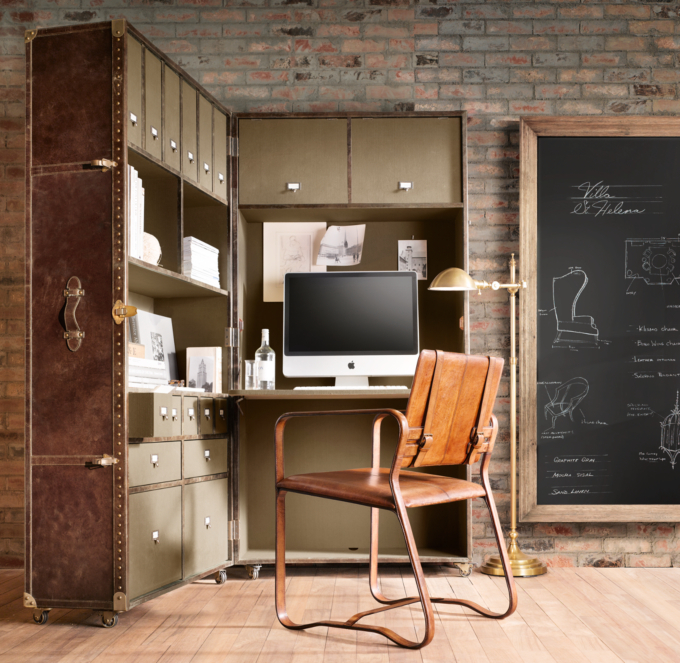 If you have some outdoor space, consider moving your office outside with a garden office pod. The Archipod is a compact office space with electricity, heat, air conditioning, ergonomic furnishings, and Internet connective capabilities. The smaller pod measure just 9'6″ across and 8'3″ high, while the larger pod is 12″6′ by 8'5″. Despite their small size, the made-to-order weatherproof pods are spacious and packed with the amenities you need, including a porthole window for natural light.
Where is your workspace? Tell us where you've stowed your stuff.