It's that time of year again: October, breast cancer awareness month. Pink is popping up everywhere – ribbons, visors, posters, and, of course, Quality Bath's #PoweronPink sale!
Why is pink the color of the breast cancer battle?
In 1992, the National Alliance of Breast Cancer Awareness convened to create a symbol of the fight. A woman named Charlotte Haley had created a peach ribbon for the purpose, but the Breast Cancer Research Foundation, funded by Estée Lauder, chose pink instead for the iconic breast cancer ribbon. It was chosen for its "girly" qualities as well as its representation of good health and its tranquil qualities (studies have shown that pink has a calming effect; some prisons have elected to paint their cells pink to reduce hostility and aggression in inmates!).
That fall, Estée Lauder distributed 1.5 million pink ribbons with laminated cards illustrating proper breast self-examination. And the rest is history – the pink ribbon symbolizes the strength, spirit, and resilience of women everywhere.
Pink is powerful in home decor, too! Even a small dose is strong, noticeable, and distinctive. Just look at what happens when pink is added in unexpected places: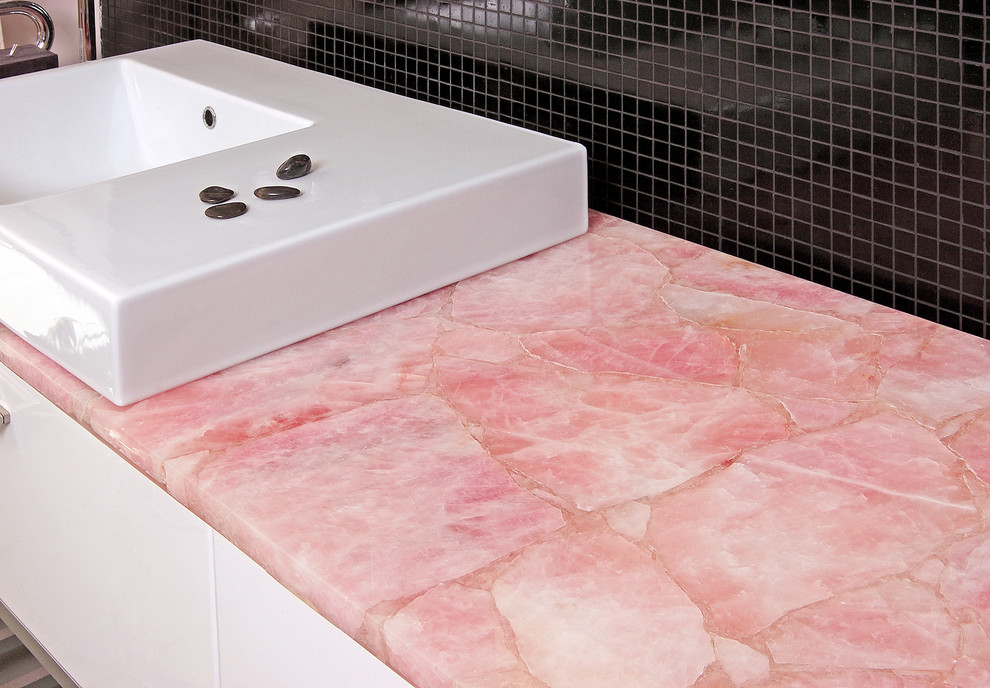 That's the power of pink.
You can help empower women (and men, too) in the battle against breast cancer. With every purchase of a lighted mirror in the month of October, you'll receive up to 25% off your mirror and we'll donate $10 to the Breast Cancer Research Foundation. Power up and defeat the darkness of breast cancer; #PowerOnPink with Quality Bath's #PinkPower sale!