Everyone has a step stool. If you're vertically challenged (to be politically correct), you'll definitely need one; if you're tall, you'll still need one, because there are high-up spots in every home. While the step stool can fold to a slim unit, making it easy to store, it's still ugly – and cumbersome to stow. But don't worry; there are lots of clever nooks in your home in which to squirrel it away. Try one of these eight ideas while figuring out how to hide a step stool:
Toe kick
Your toe kick – the space beneath the cabinets in the kitchen or bathroom – is the perfect hideaway spot for a step stool. There are two ways to hide a step stool in your toe kick: remove the false front and stash a folding step stool in the empty space underneath the cabinets, or create an integrated pullout toe kick for a built-in step stool.
Cabinet ends
Didn't think the ends of your kitchen island, perimeter cabinets, or pantry could be useful? Finish it off with a shallow space to allow for storage of slim items – like a step stool or message center.
Cabinet
If you have a narrow cabinet that just doesn't seem to fit anything properly, it's a great place for a folding step stool.
Dead space
Like narrow cabinetry, but slimmer: forget fillers and create a pullout.
On a door
Use that over-the-door space efficiently. It's the ideal space for hanging things on hooks, within reach but out of sight.
In a closet
Limited door space? If you can spare a bit of hanging space, put the step stool in there.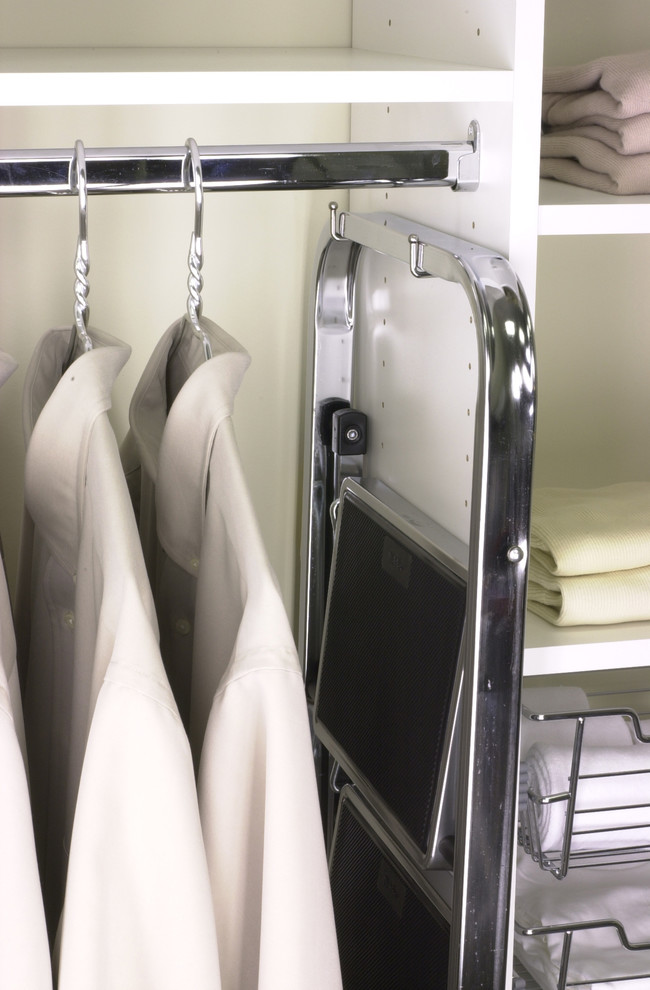 On the wall
Garage, laundry room, utility room; mount some hooks to the wall and hang your step stool on them. Easy!
Flaunt it
Sometimes hiding is impossible or impractical. So don't do it! Find a pretty, fun, or otherwise decorative step stool to add some zing with your practicality.
How do you hide your step stool?