Baby, it's cold outside… these gray, bleak, freezing days are just right for playing hooky, snuggling under the covers in warm socks and PJs, and bingeing on books and hot chocolate with marshmallows. The only thing that could possibly make that scenario better: a fabulous fireplace.
Seriously, is there anything better than sitting beside a crackling fire while the wind howls outside your frosty window?
As it turns out, there is something better – putting that crackling fire inside one of the world's coolest fireplaces (no pun intended).
These 15 truly hot fireplaces will warm you up (and make you extremely jealous) on these miserably cold days.
Whether you put them in your living room, kitchen, bedroom, or bathroom (#designgoals!), these fireplaces will warm your house and your soul. Check out our faves!
I could sleep here.
"I get cold in freestanding bathtubs." Problem solved.
There's a vague scary-house vibe to this room, but those chairs are simply irresistible. (Maybe it's a trap!)
Open-plan room divider? Check. Double-duty warmth? Check. Ultra-awesome. Double check!
Sculptural, functional, and built-in firewood storage. Yes, please!
The chimney's gotta go through the ceiling anyway, so why not make the whole thing float?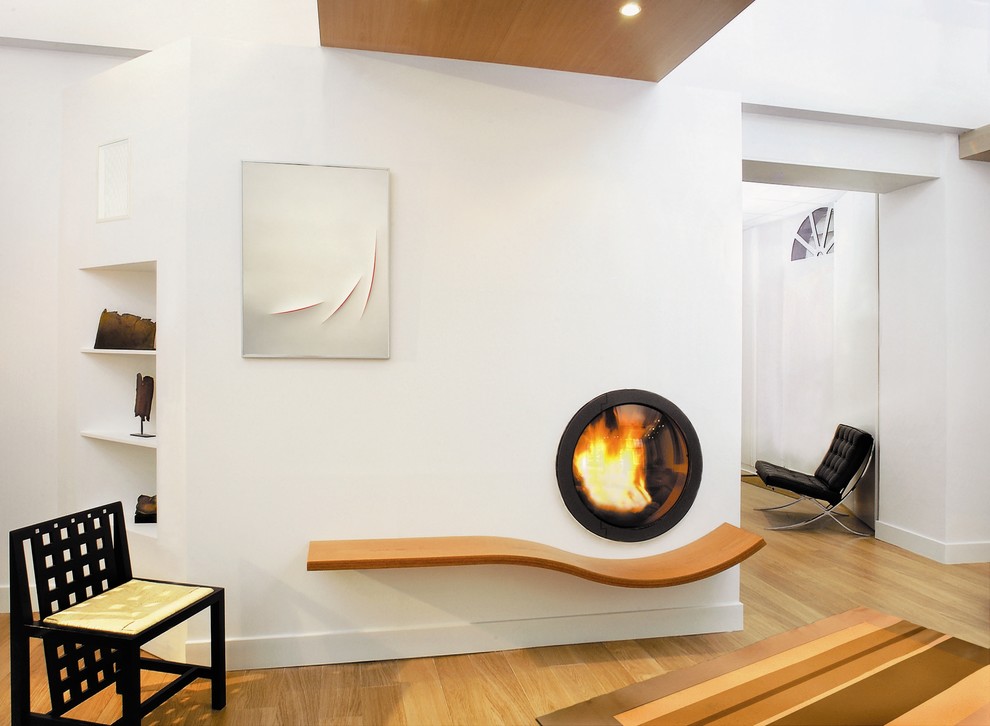 Nobody ever said that the mantle has to be on top of the fireplace…
No wall can contain this fire!
You need a coffee table anyway. May as well make it a multifunctional one!
Do not anger this fireplace. (It's one of several at the Villa della Torre in Italy.)
High drama, sophistication, and fiery warmth. It doesn't get much better than this.
Fire & water – and (hopefully) really clever design to protect those fish!
Just be sure guests know not to put books on the top shelf…
THIS is how you introduce industrial awesomeness into an otherwise bland room. Perfection!
Warm up the whole house (see the bedroom in the background?) and look fabulous doing it.
What's the coolest fireplace you've seen?